Pure Extracts Technologies (CSE: PULL) Strategically Positioned to Dominate Blossoming Mushroom and Cannabis Extracts Sector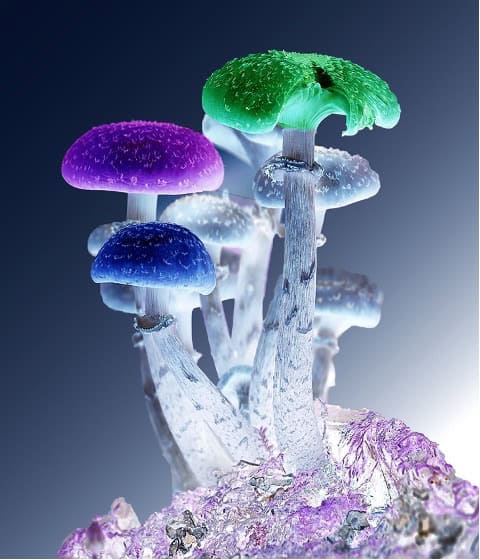 Back in 2017, billionaire Silicon Valley investor Peter Thiel foresaw something incredible, that others were likely too afraid to touch. An absolute gamechanger in mental health, which perhaps now more than ever is becoming increasingly relevant, due to an onset of incoming depression as we move into our first full COVID-19 winter[1].
Thiel's vision was way ahead of the game, as he was one of the first to invest heavily into a breakthrough idea that decades ago would've received only mockery and scorn[2]. But no one is laughing at Thiel now, as his first investment in this idea was a company that raised $146.6 million from its September 18th IPO[3]—and by September 21 it was already worth over $1.1 billion[4].
This idea that took the market by storm was to use psychedelic (mostly "magic" mushrooms) to treat mental health disorders, including addiction, depression and anxiety.
In this sector, Pure Extracts (CSE: PULL) seems to be one of the biggest shining stars we could find, and the best part for all of you, this company just hit the public markets!
When compared to conventional antidepressants, the results are likely "game-changing"[5].
How game changing? A single high dose of psilocybin (the medicinal ingredient in magic mushrooms) can alter brain function up to one month later[6].
In 2018, the Thiel-backed COMPASS Pathways plc (NASDAQ:CMPS) received breakthrough therapy designation from the US Food and Drug Administration (FDA) on a psilocybin treatment[7].
Now doctors, therapists, and medical researchers are looking very seriously at these mushrooms and other psychedelics as being on the verge of clinically approved medicine. Currently tens of millions of dollars are being raised for subsequent research in a goal of impressing the FDA to grant approvals to even more psychedelic treatments[8]. Thiel doubled down on this concept in 2010, investing in a second company in Germany called ATAI Life Sciences[9].
However, behind the scenes there are already opportunities for immense profits.
Right now, researchers are paying extremely large sums of money for very small trace amounts of the medicinal-grade psilocybin. In 2018, scientists who wanted to study psychedelic mushrooms would have to pay between $7,000-$10,000 per gram[10]—a high cost due in part to the processes involved in synthesizing a form of psilocybin that meets standards set by the FDA's Good Manufacturing Practice (GMP).
Based out of British Columbia, Pure Extracts (CSE:PULL) is a company that's built to live up to its name and is now primed for a game-changing expansion of its state-of-the-art extraction facility to capitalize on the coming mushroom revolution.
Purpose-built for licensed extraction, Pure Extracts' (CSE:PULL) facility has garnered the company a reputation over the last 5 years as a leader in volatile plant molecule extraction. Led by a strength of highly technical expertise, Pure Extracts' operations are set to meet the EU's GMP compliance standards—thus strategically equipping them for explosive export growth.
Now with a significant Phase II in the works to more than double the size of the facility, and a plethora of new products in the pipeline, Pure Extracts (CSE:PULL) has an opportunity to make a huge impact in the impending mushroom revolution.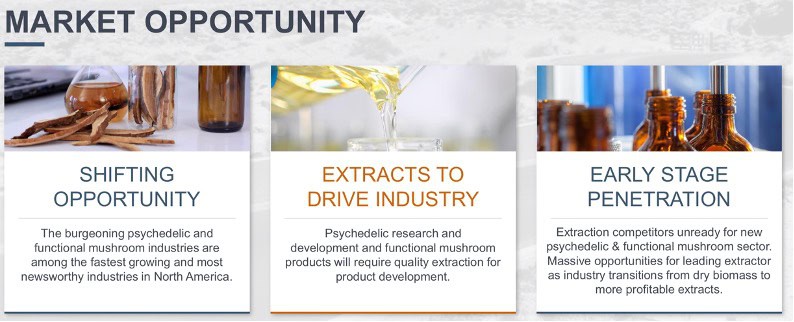 Highly-Technical Leaders in Extraction
Pure Extracts (CSE:PULL) is Expanding its Capacity for Immediate Revenues Across Multiple Extraction-Based Streams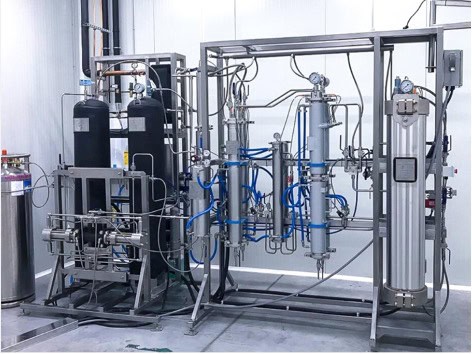 At a facility just north of the famous mountain resort community of Whistler, BC, is the Pure Extracts (CSE:PULL) centralized facility designed and built for highly technical proprietary and white-labelled production.
With over 5 years of volatile plant molecule extraction experience, the company has compiled a successful track record of creating multiple popular consumer packaged goods (CPG) products and brands.
Constantly building upon this experience, Pure Extracts has an undeniable first mover advantage, which it is already exploiting.
Through its cannabis and hemp extraction wing, the company is already servicing two tolling agreements signed for 120,000 kgs of annual capacity, and has signed an exclusive Canadian and international license with a large US alcohol brand to develop a line of gummies.
And as of the end of September, the company officially received its Health Canada Standard Processing license[11].
Currently Pure Extracts' facility's footprint is 10,000 sq ft, complete with dedicated lab and packaging spaces. But with Phase II development underway, that is set to more than double to 25,000 sq ft—all while building towards EU-GMP standards for international distribution.
The operation relies on modern CO2 and ethanol extraction capabilities and processes, while the entire facility was designed with growth in mind—it's Easily Scalable.
Functional Mushrooms' Market Breakthrough
The psilocybin renaissance is at the forefront of what's being dub bed the "third wave" of psychedelics—which includes not only pharmaceutical grade drugs and treatments, but also closely managed microdosing which involves minute traces of these drugs so as to give all the benefits without the full psychedelic response.
But it's not only psychedelic mushrooms that are being given a serious look in the wellness market. Rather than magic mushrooms, non-psilocybin mushrooms are giving rise to what's being called "mushroom magic" by the mainstream media, as the latest mushroom health fad looks to have scientific backing[12].
The global market for functional mushrooms is forecasted to reach $34.3 billion by 2024, growing at a respectable CAGR of 8% between 2019 and 2024[13].
According to the analysts who put together this forecast, functional mushrooms are being increasingly incorporated into health supplements, and are growing in popularity within the food and beverage sector.
Huge demand is expected especially for Reishi and Cordyceps, followed by the other types of medicinal mushrooms. Reishi, a traditional Chinese medicine, is also known as the "Elixir of Life", and has a variety of potential health benefits, including boosting the immune system and fighting cancer, fatigue, and
depression[14].
Current research has suggested that some other varieties such as Hericum Erinaceus or "lion's mane" can help improve memory[15] and mental cognition[16] in addition to improving the symptoms of depression[17].
Pure Extracts (CSE:PULL) is leveraging the growing acceptance by mainstream science and the general public to further develop and commercialize functional and medicinal mushroom products on a global scale. But in order for new products to hit the market, first the ingredients must be extracted.
Extraction Market is in its Infancy
With a push for both herbal supplement and CPG products, along with pharmaceutical grade psychedelics, there appears to be a wide open market in play.
The political and social landscape surrounding these medicinal products is rapidly shifting—mushrooms, psilocybin and psychedelics together.
Recently Johnson & Johnson's (NYSE:JNJ) ketamine-based (another banned psychedelic drug) Spravato became the first promising new treatment for major depression to win approval in years—with 2024 sales projected to reach $1.3 billion[18].
While psilocybin is still illegal in the United States, there's a growing push for medical use of psilocybin in Canada[19],[20] and Europe (UK and Netherlands leading the way)[21].
One company that's already producing both non-GMP and GMP grade synthetic psilocybin for pre-clinical and clinical research, as well as for commercial drug use, has accumulated so many new clients, the waitlist for materials is projected out into 2022[22].
Extraction isn't limited just to fungi. There's still demand for cannabis and hemp derived products, despite the appearance of the cannabis flower industry having gone up in smoke. In legal markets such as California, concentrates are outselling raw flower[23].
Much like the functional mushrooms market, the full-spectrum cannabis market is gaining attention[24].
Full-spectrum cannabis oil products come with a wide range of cannabis compounds, including cannabinoids, flavonoids, terpenes and other micro- compounds. A review in the British Journal of Pharmacology from 2011 found that taking a combination of terpenes and cannabinoids may help with[25]: anxiety; pain; inflammation; seizures; cancer; and fungal infections.
Pure Extracts (CSE:PULL) uses supercritical CO2 and ethanol methods to extract a much wider range of compounds to provide these benefits to consumers in vape cartridges or other formats.
Full-spectrum cannabis oils differ from regular distillate, in that they're more difficult to produce and require high-quality input materials, such as full bud, high-potency, terpene-rich flower since the taste more closely resembles the plant inputs.
Because of this, Pure Extracts (CSE:PULL) can capitalize on full-spectrum cannabis oils as premium products, often sold at a higher margins.
These come with a significant price premium, and a novelty that most cultivators can't produce without assistance and expertise.
Couple this business model with the ability to extract psilocybin from mushrooms, and Pure Extracts (CSE:PULL) will have secured TWO significant revenue streams from its state-of-the-art extraction capabilities
Pure Brands: Nationally Recognized Brand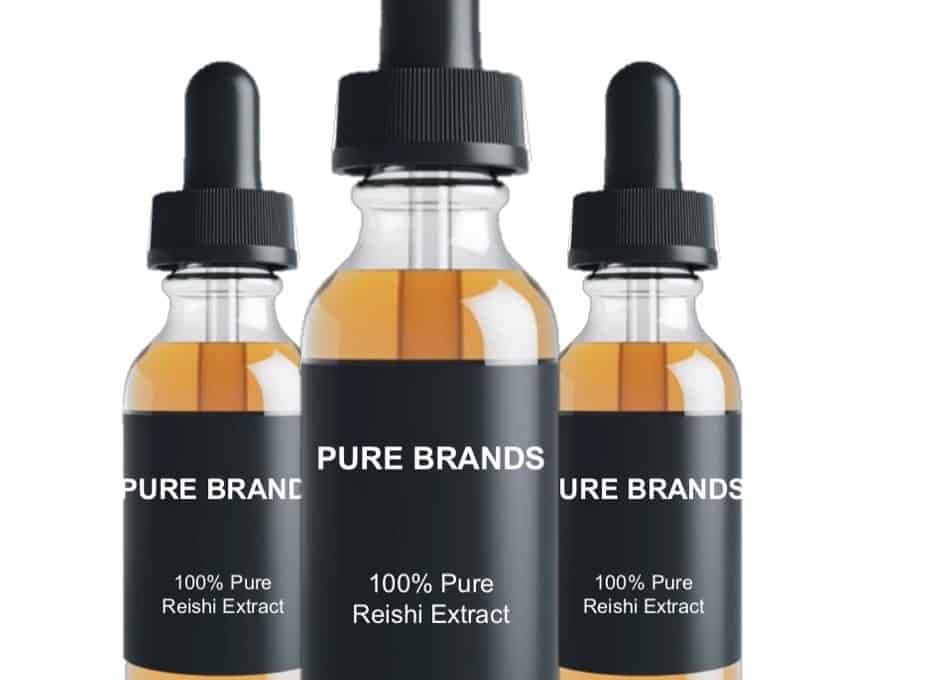 Pure Extracts' (CSE:PULL) subsidiary Pure Brands [JC1] is the first of its kind, as a nationally recognized brand, best illustrated by its incredibly successful Pure Pulls line.
Pure Pulls illustrates best practice purity in manufactured products that meet or exceed quality expectations. This has led to the establishment of goodwill and repeat customers that exhibit strong brand loyalty.
This has been helped by steady brand equity awareness campaigns, developed through event sponsorship and ongoing product engagement. This has led to Pure Pulls growing and retaining its retail distributor reach, always with a renewal plan in place.
Pure Extracts' establishment ss a Best In Class Technology Investment, due to its Mass Production Capability.
Now Pure Extracts has grown its brand longevity through product innovation and diversity, which will bolster the company's product line of tinctures, vape pens and soft gel capsules—future product expansions will include edibles and topicals.
Business Line: Pure Cannabis & Hemp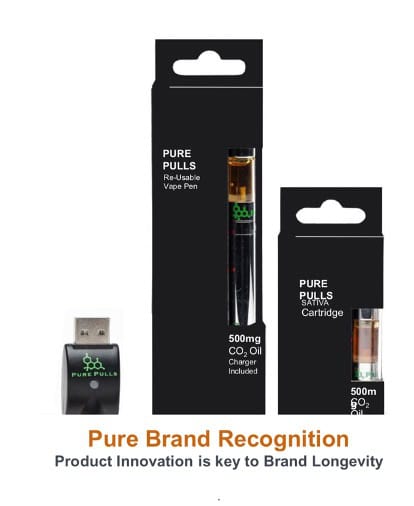 Already in place, Pure Extracts Corp. has signed 2 tolling agreements for 120,000 kgs of annual capacity for cannabis and hemp extracts.
But on top of that, the company has signed an exclusive Canadian & International license for a large US alcohol brand of gummies.
This upcoming May, Pure Extracts is expected to have obtained its Health Canada Standard Processing License. Upon receiving this license, an immediate high-margin revenue is expected.
The Pure Pulls brand is also scheduled for a re-launch in Q3/Q4 2020, with high demand from provincial cannabis agencies and near-term Purchase Orders imminent.
The Ideal FACILITY
Designed for proprietary and white-labelled production, Pure Extracts' (CSE:PULL) centralized facility brings a unique advantage in the industry. Starting with its current facility that's 10,000 sq ft, an important Phase II Expansion to 25,000 sq ft is already under development.
The goals of the upgrades are not only volume related, but ultimately to achieve EU-GMP standards for international distribution.
The facility utilizes modern CO2 and ethanol extraction capabilities and processes, and comes with a dedicated lab and packaging spaces. The company is also applying for a Dealer's License.
Strategically from the beginning, the Pure Extracts production facility was designed with growth in mind—it's EASILY scalable.

Research & Development Strategy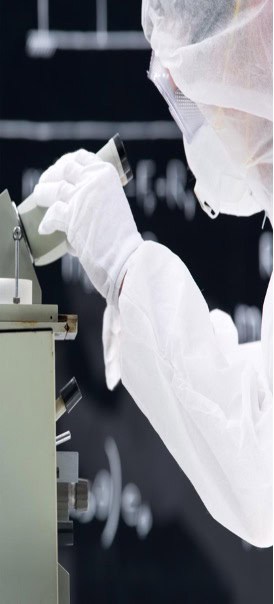 Pure Extracts has signed an Advisory Agreement with London Pharma Group, a leading Canadian scientific R&D company based out of the University of Western Ontario.
The London Pharma Group is led by Dr. Abdelrahman Lawendy, the group's founder, who is a Medical Biophysics specialist, and is a Director of both the Lawson Health Research Institute, and the Royal College of Physicians.
The group includes 5 PhDs, 1 MD and 1 Doctor of Optometry with experience in physiology and pharmacology, pharmaceutical chemistry, chemical & biochemical engineering, and medical biophysics.
In 2019 alone, the group filed 9 patents in the fields of formulation and drug delivery, therapeutics and drug discoveries, and analysis and drug monitoring. Now there are multiple patent filings expected in 2020 for psychedelic drug compounds.
It's through these new patents, that Pure Extracts has secured an edge in the days ahead for new products, compounds, and assets.
How Pure Extracts Stacks Up to Extraction/ Psychedelics Peers
Pure Extracts (CSE:PULL) is not only a leader in extracts and extract-based CPGs, but the company has also signed a research and development deal that secures a potential pipeline of new products, compounds and assets.
Because of this range, Pure Extracts is a bit trickier to measure against just one group of comparables. If you only compare with extracts companies, then you're at risk of discounting the significant potential of the mushrooms products and new psychedelics therapies.
However, due to its significant tolling and licensing deals already signed it's also not helpful to exclude cannabis extraction peers.
So, below is a table that covers potential comparable companies across Pure Extracts' range of strengths:
| | | | | |
| --- | --- | --- | --- | --- |
| Company | Symbol | Business | Share Price | Market Cap |
| Pure Extracts | N/A | Extraction + CPGs + Psychedelic Mental Health | N/A | N/A |
| Champignon Brands | CSE:SHRM OTC:SHRMF | Mushroom CPGs | $0.89 | $158M |
| COMPASS Pathways | NASDAQ:CMPS | Psychedelic Mental Health | $44.68 | $1.55B |
| MediPharm Labs | TSX:LABS OTC:MEDIF | Cannabis Extraction | $0.83 | $113M |
| Mind Medicine | NEO:MMED OTC:MMEDF | Psychedelic Mental Health | $1.31 | $368M |
| Neptune Wellness Solutions | TSX:NEPT NASDAQ:NEPT | Cannabis Extraction and CPGS | $2.50 | $279M |
| Numinus Wellness | TSXV:NUMI OTC:MEDIF | Psychedelic Mental Health | $0.38 | $43M |
*Latest share price taken from Yahoo! Finance on October 22, 2020
**All prices in CAD (applicable conversions made through XE.com)
MILESTONES AND TIMELINE
Pure Extracts' Management Team
Leading Pure Extracts Corp. is a team that brings an exceptional range of experience in cannabis, agriculture, natural products, the beverage and alcohol space, and building publicly-traded companies.
Chief Executive Officer – Ben Nikolaevsky
Nikolaevsky has +10 years' experience in corporate leadership roles across the natural products, agriculture and cannabis sectors. Under his recent leadership as President & CEO of Natura Naturals Inc., a private Canadian cannabis licensed producer, the company was acquired by Tilray Inc. Prior to Natura, he was president & CEO of Blue Goose Capital Corp. He has also served as Market Vice President, National Accounts at CIBC and as Chief Credit Officer & Capital Markets Manager at IBM Global Financing Canada.
Chief Operations Officer, Founder – Doug Benville
Benville has +10 years of experience in the cannabis space, where he developed a high proficiency in cannabis cultivation, system operations and oil extraction. He's been with Pure Extracts since its inception and is the founder of the Pure Pulls brand—one of the most recognized extract brands in Canada.
Vice President of Busines Development – Alexander Logie
Logie is a serial entrepreneur with +30 years' experience in the financial services sector. He co-founded Crane Capital and Mercury Capital, both successfully acquired by asset management firms. Logie recently held the position of interim CFO, acting COO and SVP of Business Development at Natura Naturals Inc., a privately licensed producer of cannabis that was acquired by Tilray Inc. at the start of 2019.
Vice President of Sales – Andy Gauvin
Gauvin is an accomplished, bilingual, senior sales leader that brings +30 years' experience in the Legal Pot & Beverage Alcohol space. Most recently, he was the Vice President of Sales with a start-up licensed legal pot producer, Natura Naturals. He established relationships with key provincial cannabis customers, developed sales strategies and played an important role in product development. In his previous role as VP of Sales Canada, with Moosehead Breweries, he built and developed a National Sales Strategy that incorporated all of the unique aspects from each province including jurisdiction P&L, formal sales management and built a sales culture that held sales people accountable and focused on results.
Head of Quality Assurance – Shivani Bhatia
Prior to joining Pure Extracts, Bahtia held a senior position at Whistler Medical Marijuana Corp. handling Quality Assurance work for two facilities. A Health Canada Security Cleared QA professional, Shivani established and enforced GPP, GMP, and Quality Assurance standards. She holds a Bachelor of Science in Biotechnology, a Master of Science in Biotechnology and a post graduate diploma in Pharmaceutical Research.
7 REASONS Why Pure Extracts is primed to Capitalize on the Upcoming Extraction Boom:

Focused on Extraction and Production of CPGs and ingredients from functional mushrooms, and cannabis/hemp.


High margin and growth from modern CO2 and ethanol extraction capabilities represents the highest margin sector of the Canadian cannabis industry, and one of the most expensive input costs of the psilocybin research market
Nationally recognized brand with the popular line of Pure Pulls vape pens has already won a loyal consumer base
Impressive Scale that aims for a capacity of over 100,000 kg of biomass per year, with a technique that has been tried and tested through the team's industry experience
Near-term revenue as soon as full licensing is obtained, as milestone licenses have already been granted.

M&A and international growth opportunities due to a facility design geared towards EU GMP standards, and a signed agreement with a major US alcohol company for Canadian and International rights for a new line of gummies.
Seasoned management team with highly technical experience in extraction and successful sales of companies
---
Sources:
[1] https://www.cbc.ca/news/health/winter-canada-covid-depression-mental-health-1.5770855
[2] https://www.businessinsider.com/peter-thiel-magic-mushrooms-psychedelics-depression-science-2017-12
[3] http://www.globallegalchronicle.com/compass-pathwayss-146-6-million-ipo/
[4] https://www.fool.com/investing/2020/09/21/why-compass-pathways-is-soaring-today/
[5] https://www.theguardian.com/commentisfree/2020/jun/08/psychedelic-drugs-treat-depression
[6] https://www.psypost.org/2020/04/a-single-high-dose-of-psilocybin-alters-brain-function-up-to-one-month-later-56399
[7] https://compasspathways.com/compass-pathways-receives-fda-breakthrough-therapy-designation-for-psilocybin-therapy-for-treatment-resistant-depression/
[8] https://www.psychologytoday.com/ca/blog/the-lucid-mind/202008/psychedelic-therapy-raises-30m-needed-fda-approval
[9] https://www.bloomberg.com/news/articles/2020-04-23/thiel-backs-psychedelic-drug-startup-in-latest-funding-round
[10] https://qz.com/1235963/scientists-who-want-to-study-psychedelic-mushrooms-have-to-pay-7000-per-gram/
[11] https://pureextractscorp.com/news/pure-extract-technologies-inc-receives-health-canada-standard-processing-license
[12] https://www.theguardian.com/society/2019/jan/16/mud-wtr-mushroom-water-coffee-health-benefits
[13] https://www.businesswire.com/news/home/20190523005497/en/34.3-Bn-Functional-Mushroom-Market—Global-Growth-Trends-and-Forecast-2019-2024—ResearchAndMarkets.com
[14] https://www.healthline.com/nutrition/reishi-mushroom-benefits#TOC_TITLE_HDR_5
[15] https://pubmed.ncbi.nlm.nih.gov/29953363/
[16] https://pubmed.ncbi.nlm.nih.gov/18844328/
[17] https://pubmed.ncbi.nlm.nih.gov/29364170/
[18] https://www.fiercepharma.com/special-report/9-spravato
[19] https://www.ctvnews.ca/health/the-growing-push-for-medical-use-of-psilocybin-in-canada-1.4813886
[20] https://cannabislicenseexperts.com/blog/paving-the-path-for-the-future-medical-use-of-psilocybin-in-canada/
[21] https://www.rollingstone.com/culture/culture-news/psilocybin-legal-therapy-mdma-753946/
[22] https://www.benzinga.com/markets/cannabis/20/10/17858492/the-psilocybin-supply-chain-an-evidence-based-review
[23] https://investingnews.com/innspired/california-cannabis-concentrates/
[24] https://www.healthline.com/health/cbd-isolate-vs-full-spectrum
[25] https://bpspubs.onlinelibrary.wiley.com/doi/epdf/10.1111/j.1476-5381.2011.01238.x
Nothing in this publication should be considered as personalized financial advice. We are not licensed under securities laws to address your particular financial situation. No communication by our employees to you should be deemed as personalized financial advice. Please consult a licensed financial advisor before making any investment decision. This is a paid advertisement and is neither an offer nor recommendation to buy or sell any security. We hold no investment licenses and are thus neither licensed nor qualified to provide investment advice. The content in this report or email is not provided to any individual with a view toward their individual circumstances. Flyonwallstreet.com is a wholly-owned subsidiary of Maynard Communication Inc. ("MCI"). MCI has been paid a fee for Pure Extracts Technologies Corp. advertising and digital media from the company directly. This fee constitutes 3 Million Common Shares that were paid to MCI as a part of a finders fee. There may be other 3rd parties who may have shares of Pure Extracts Technologies Corp., and may liquidate their shares which could have a negative effect on the price of the stock. This compensation constitutes a conflict of interest as to our ability to remain objective in our communication regarding the profiled company. Because of this conflict, individuals are strongly encouraged to not use this publication as the basis for any investment decision. The owner/operator of MCI own shares of Pure Extracts Technologies Corp. as noted above. MCI will not buy or sell shares of Pure Extracts Corp. for a minimum of 72 hours from the publication date on this website November 3, 2020, but reserve the right to buy and sell, and will buy and sell shares of Pure Extracts Technologies Corp. at any time thereafter without any further notice. We also expect further compensation as an ongoing digital media effort to increase visibility for the company, no further notice will be given, but let this disclaimer serve as notice that all material disseminated by MCI has been approved by Pure Extracts Technologies Corp.; this is a paid advertisement, and we own shares of the mentioned company that we will sell, and we also reserve the right to buy shares of the company in the open market, or through private placements and/or other investment vehicles.
While all information is believed to be reliable, it is not guaranteed by us to be accurate. Individuals should assume that all information contained in our newsletter is not trustworthy unless verified by their own independent research. Also, because events and circumstances frequently do not occur as expected, there will likely be differences between any predictions and actual results. Always consult a licensed investment professional before making any investment decision. Be extremely careful, investing in securities carries a high degree of risk; you may likely lose some or all of the investment.