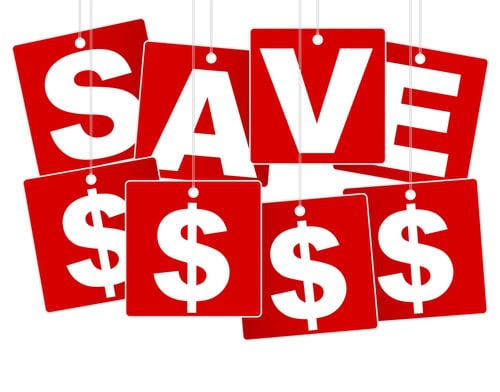 We know your mom probably doesn't want a Fire TV Stick, Ring Alarm System, or even an Echo Dot, but right now they're all discounted so why not treat yourself? Throughout the year, we see occasional price drops on one or two pieces of Amazon's own hardware, but it's become more rare to see the whole line-up be discounted at the same time. Whether you have been wanting to step up your home security, or just need an extra Echo Dot to put in your office, these limited time offers make it more affordable.
If you're new to the Amazon smart home ecosystem, the 3rd-gen Echo Dot is the best place to start, especially at just $29.99. It acts as a "hub" of sorts, and is a smart speaker at heart. You can ask Alexa to play your favorite tunes, do simple math equations, check the weather, set timers, and even control many different smart home gadgets. You can step up to the 2nd-gen Echo smart speaker if you'll mainly use it for audio playback, as it offers louder sound and is made more to handle the music and right now it's just $64.99. There's a few other items on sale in the Echo family, like the Echo Input for $19.99 which lets you add smarts to your existing speakers easily.
For your streaming needs, Amazon is offering discounts on two-packs of its Fire TV devices. You can pick up two Fire TV Sticks for $69.98, or upgrade to the 4K version and grab two of them for $84.98. Both of these are very capable streamers, and offer support for Prime Video, Hulu, HBO Now, and so much more. Amazon recently upgraded the remotes on both to include better volume controls, Alexa functionality, and more.
Last, but not least, Amazon has most of Ring's awesome self-install home security hardware on sale. Whether you want one of the company's video doorbells or alarm systems right now they are available for some of the best prices we've seen to date. For $169, you can get the Ring 5-piece Alarm System with an Echo Dot right now, which is a savings of about $80 compared to buying the two pieces on their own. The alarm system offers 24/7 professional monitoring, can be installed on your own in just a few minutes, and it adds a great peace of mind and layer of security to your home. The Ring Video Doorbell 2 is down to $169 and comes with a free Echo Dot as well, and the upgraded Pro option is down to $199 and also comes with a free Echo Dot.
There's also a slew of outdoor and indoor security cameras on sale right now, along with smart locks and more. If you've been meaning to take security more seriously and just haven't due to the cost, now's the time to change that.